December
Exi och Maja har vandrat över regnbågsbron
Exi and Maja is not with us longer anymore
Februari
Det har fötts kattungar! Mer info kommer!
Kittens have been born! More info will come!
Januari
Vi väntar kattungar!
We are expecting kittens!
December
Rapunsel har varit på parning!
Rapunsel has been on a date!
Februari 2017
Fleur ska flytta till ett nytt hem som sällskapsdam till en äldre Maine Coonherre vid namn Viking.
Fleur is moving to a new home as a companion lady to an older Maine Coon gentleman named Viking.
Januari 2017
Fleur kastrerad
Fleur is spayed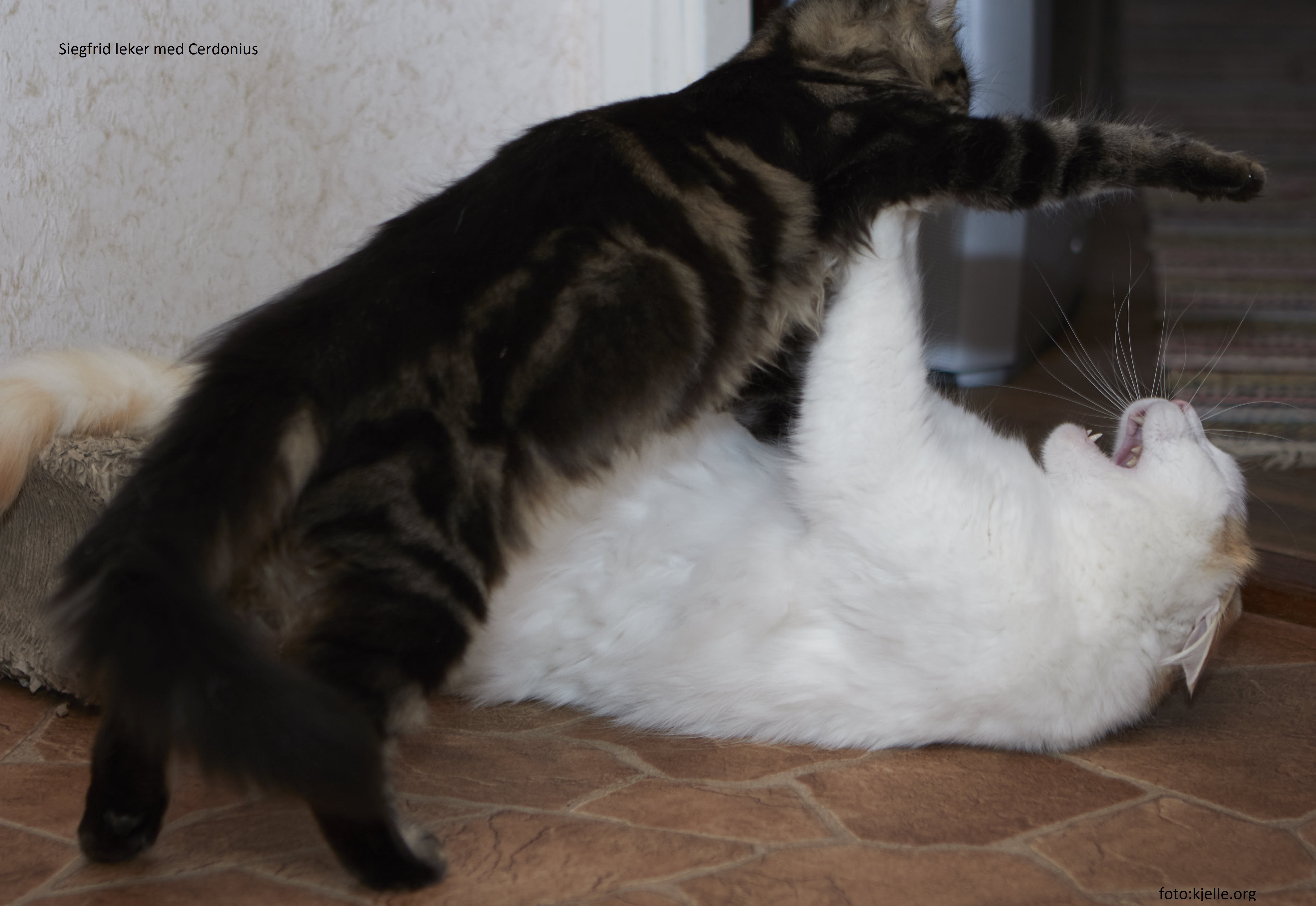 Siegfrid leker med Cerdonius