23 oktober
Nu finns nya bilder!
New pictures on the kittens!
11 september
Det har fötts kattungar! Mer info kommer!
Kittens have been born! More info will come!
Augusti
Vi väntar kattungar!
We are expecting kittens!
Juli
Fleur har varit på parning!
Fleur has been on a date!
7 mars
Nu finns bilder på kattungarna!
Now we have pictures of the kittens!
Februari
Kattungar har fötts!
Kittens have been born!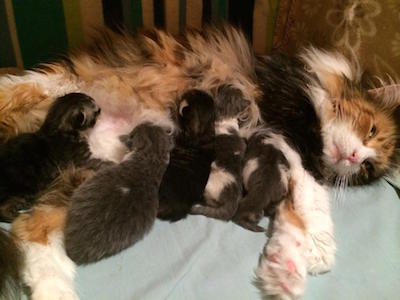 Rapunsel & kattungarna